The Latest - Suson LOSES in Court AGAIN!
Seething with rage at this website's success, the man the New York POST terms the "Phony Photog" of the [sic] 'charity fund-raiser'... and on-going legally troublesome enterprise also known as the Ground Zero Museum Workshop; one... Gary Suson (a.k.a, Gary Marlon Suson -or- Marlon Suson), has cooked-up another scam in an attempt to halt our expose.

Unable to file a case in civil court against either the New York POST [decision here] or William Wilson [decision here] ; we both cleaned his clock in civil court, Suson has sank to a new low: he hired an attorney to file a phony complaint in Detroit's criminal court, claiming this website was 'threatening and harrassing' and asking for a PPO (Personal Protection Order) to shut this website down.


Gary Suson
The Complaint
If you, the reader, believe that mankind will one day walk on the planet Mars, be advised, after reading this complaint
(images below) and its nine (9) perjured statements, you may conclude, as I have:
Both Gary Suson and his latest 'attorney', Mr. Bradley J. Hobbs of Royal Oak, Michigan are already there!


The Hearing
The best way to understand this hearing is to first, listen to the old Bachman-Turner-Overdrive song:

"YOU AINT SEEN NOTHIN YET"

I hadn't heard that much stuttering since the last time I heard that song.

Back to the case ----->

I never got to introduce the false statements, NY POST stories, or any precedents; didn't even get to say that it was a slander/libel case disguised as a PPO complaint, the printed decisions of the judges in the case Suson lost v. the New York POST and my case in federal court did the trick.


Let me hit the pause button for a moment, and say a few words about the judge who heard this case: the Honorable Richard B. Halloran. If ever there was a judge worthy of the title "Honorable"... it's this judge. Frankly, both Wayne County, Michigan and the City of Detroit are lucky to have a man of this quality serving its citizens. He's a no-nonsense judge who sees through baloney like Superman sees through walls with his x-ray vision.

The judge started asking the attorney questions he (the lawyer) wasn't prepared to answer. It was hilarious.

Judge Halloran: "Have you read this decision?"
Attorney Bradley J. Hobbs: "Um....uh....uh....uh... a little."
Judge Halloran: "Where is the defamation? It seems clear in this decision: there is none."
Attorney Bradley J. Hobbs: " uh....uh....uh...."
Me:(actually, making a comment out-of-turn) "It's free-speech"
Judge Halloran (nodding): "Yes, it IS free-speech."

Then, turning to me:

Judge Halloran: "Mr. Wilson, what I am interested in is whether you're harassing Mr. Suson. I am concerned that you're sending Mr. Suson unwanted e-mails."
Me: "Your Honor, if they're 'unwanted' why does Suson say in his last line "I hope to hear back from you?"

The judge pauses, and spends several minutes reading.

Judge Halloran: "Yes, it does say that. So, you're willing to stop responding or contacting Mr. Suson?"
Me: "Of course, Your Honor."
Judge Halloran: "Then there will be no PPO order needed. This is settled, as far as I am concerned."
Attorney Bradley J. Hobbs: "Um....uh....uh... so you'll issue an order?"
Judge Halloran: "No, it is not warranted."
Attorney Bradley J. Hobbs: "Bu...bu....bu....but, what about the e-mails Mr. Wilson sent?"
Judge Halloran: "Your client solicited those e-mails."
Me: "Your Honor, all you need do is request that I do not reply, and I will NEVER respond again."
Judge Halloran: "That's good enough for me. There will be no order issued from this court."
Attorney Bradley J. Hobbs: "um.....uh.....okay."






If the reader cannot read the cursive style written by the judge in his order, we will provide it below [emphasis added]:


"Respondent's action were an exercise at his right to free expression/speech and not harassment."


-The Honorable Richard B. Halloran
Issued On: January 21, 2015






Judge Halloran







NOW... CATCHING FOR NEW YORK... GARY SUSON
Perhaps Gary Suson's most despicable act, the very WORST of the nine lies he told in his sworn complaint above is where he claims that Wiliiam Wilson threatened to disclose Gary Suson's sexual preference. This was a blatant lie, and in fact, quite the opposite is true:






Gary Suson HIMSELF chose to tell this lie via his sworn statement (see above), essentially COMING OUT OF THE CLOSET as to his sexual preference via his own testimony!

The moral here, folks? Sometimes... justice just plain works!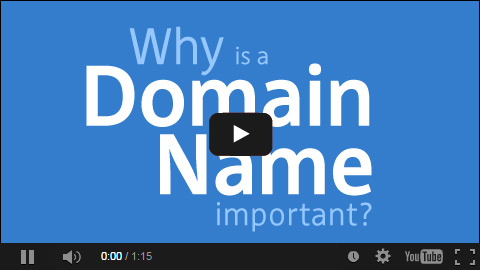 Turbocharge your Web site. Watch our video to learn how.


Florida Casino
PingMyUrl.com
Visit us on Google+